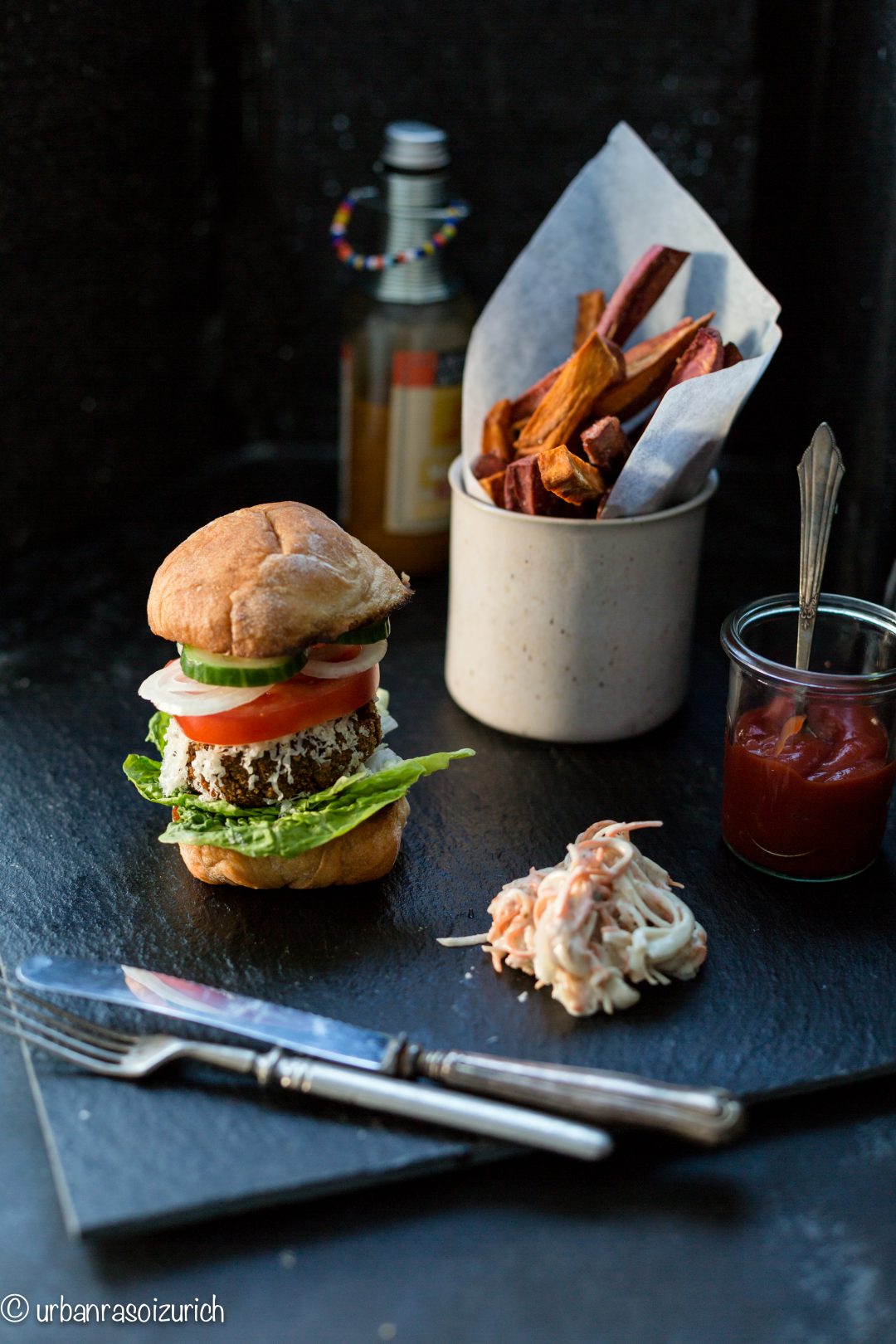 Everyone loves a good burger, especially kids, and mine are no different. I always try to make them as healthy as possible. This burger is exactly that, it has very few ingredients and is full of green goodness. The recipe is very simple and quick and also great for freezing. 👌🏼😊 I like to freeze things like this as a back up for the odd day when I don't feel like cooking. Home cooked frozen food is clearly better than shop bought, right ? We all have days when we don't feel like cooking. Ok! enough ranting and on with the recipe. This recipe is a classic Indian recipe of Hara Bhara kabab and works excellent as a burger. It's been a favourite of my kids and us. Its very adaptable and open to your own interpretation.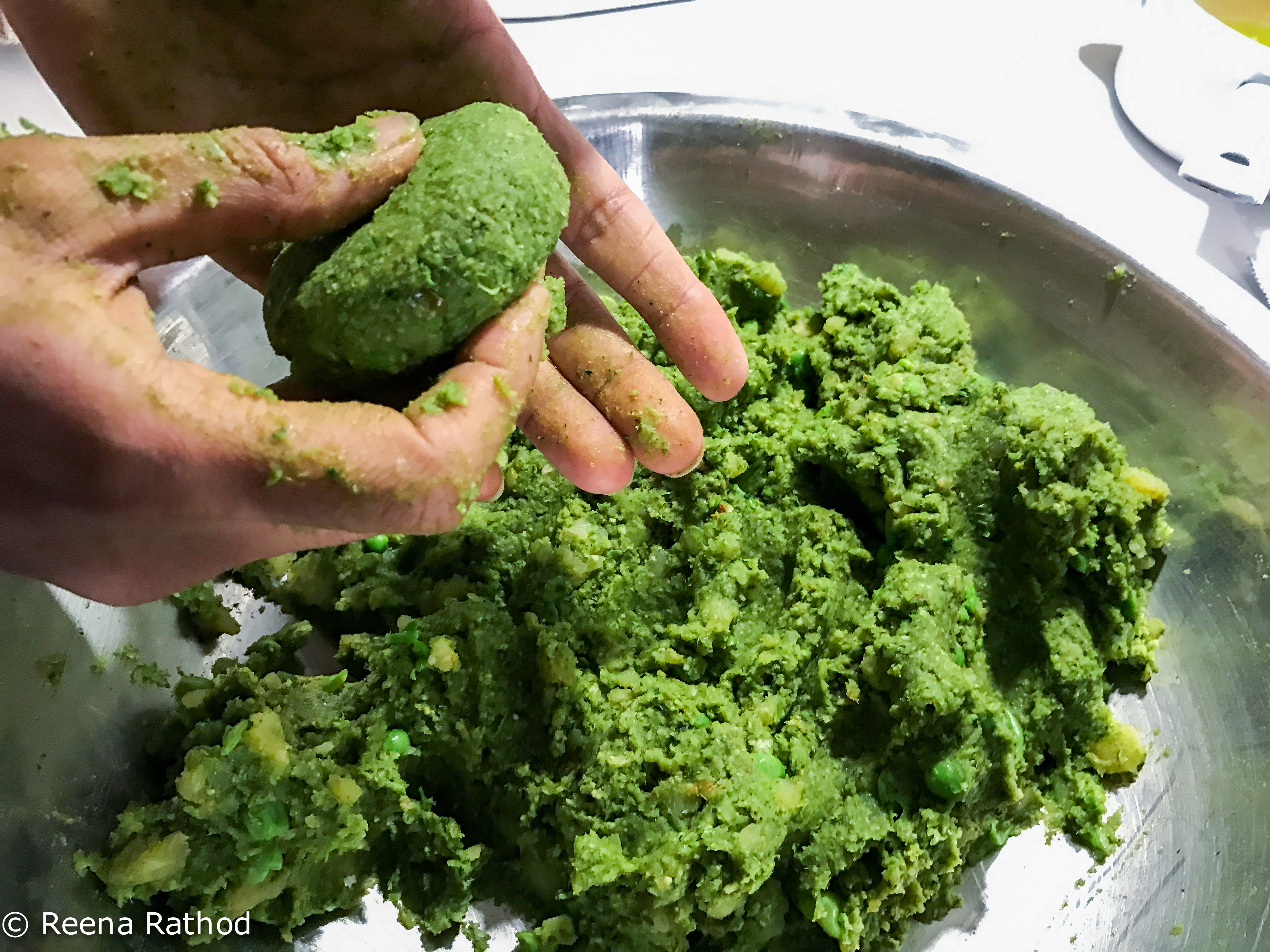 The main ingredient is Potato, the green is spinach and pea purée and I have used breadcrumbs to bind it. I also have mashed some peas and have kept some whole for a little bit of texture. I always use frozen whole spinach for this recipe as you can easily squeeze out the excess water, it very important to take the extra water out other wise it will make the whole mix very runny and the texture will be very soft. The outside is coated with the breadcrumbs and need resting in fridge for an hour, this help the crumbs to bind to the burger. I like to deep fry my burgers but you can also shallow fry them in a pan.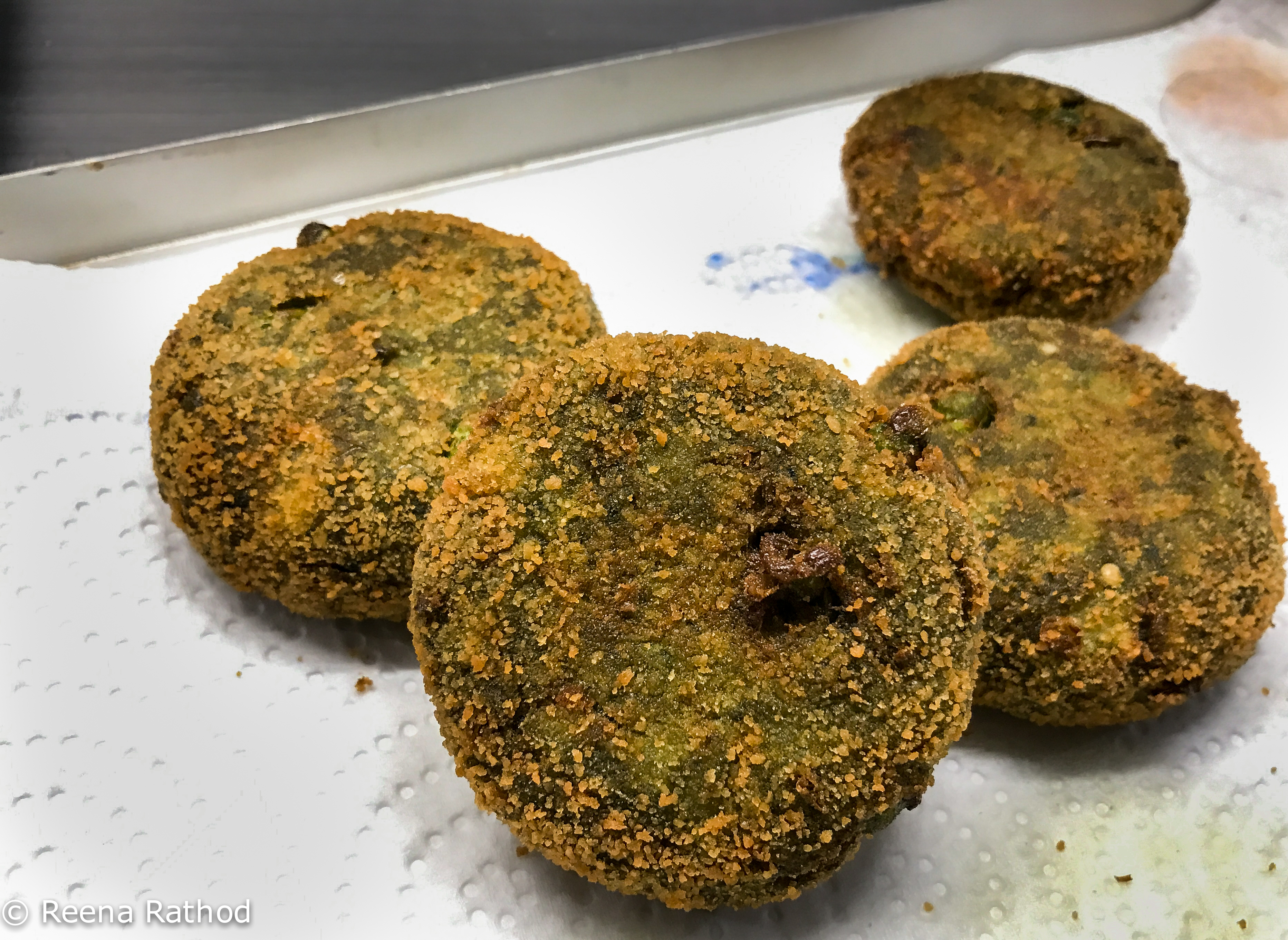 I hope you like this recipe as much as we do.
Vegan green burgers
Serves four.
Total time : 2 hours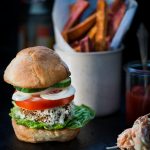 Ingredients
800g potatoes
1 cup of spinach puree (made from frozen spinach leaves)
1 cup of frozen peas
2 inch piece of ginger
2 green chillies
1 tsp turmeric
1 tsp garam masala
1/4 cup fresh green coriander
1 tsp salt
1/2 cup bread crumbs for binding and for coating the burgers.
sunflower oil for shallow frying.
Instructions
Defrost the spinach and peas.
In the mean time pressure cook the potatoes.  Keep the skin on, this stops the potatoes from absorbing extra water.  Cook the potatoes according to your pressure cookers instruction or your preferred  method of cooking potatoes. They should be well cooked.  If using a pressure cooker cook them for 15 min. After 15 minutes of cooking,  take the cooker off the heat.  Let it cool in for 10 min.
Once the spinach is defrosted, squeeze out the water and put it in the food processor with chopped chillies and ginger.  Make it in to a fine puree without adding any extra water.  You will need to scrape it with a spatula a few times whilst processing.
Mash half the peas and keep the other half whole.
Once the potatoes are cooled, peel the skin off and mash them.
Add the spinach puree, peas, all the spices and salt to the potatoes and mix well.
Add half the bread crumbs and mix them in.  You might not need all the bread crumbs or might need a little more, depending on how much moisture is in your mix.
The mixture should be quite firm.  When you are happy with the consistency, make your burger patties.
In a large plate take about a cup full of bread crumbs.  Roll each burger pattie in the bread crumbs making sure its well cover.
Put them on baking tray and cover it with cling film. Keep them in the fridge for about an hour.  This helps the bread crumbs to stick to the burger better.
After an hour take them out of the fridge and shallow fry them.
Heat some oil in a frying pan on a medium heat. Now fry a few burgers at a time.  Do not overcrowd the pan, this will bring the oil temperature down and then burgers will be oily.
Fry them until they are golden brown on both sides.
Take them out onto an absorbent paper.
Enjoy it with your favourite bread bun with your favourite toppings.
Bon appetite !
Notes
Our preferred toppings are cheddar cheese, Ketchup, lettuce, cucumber and caramelised onions with some fresh or pickled Jalapeños.
I served them here with some sweet potato fries.
It makes a very healthy and hearty meal.
Who says burgers are junk food!
© Urban Rasoi Zurich