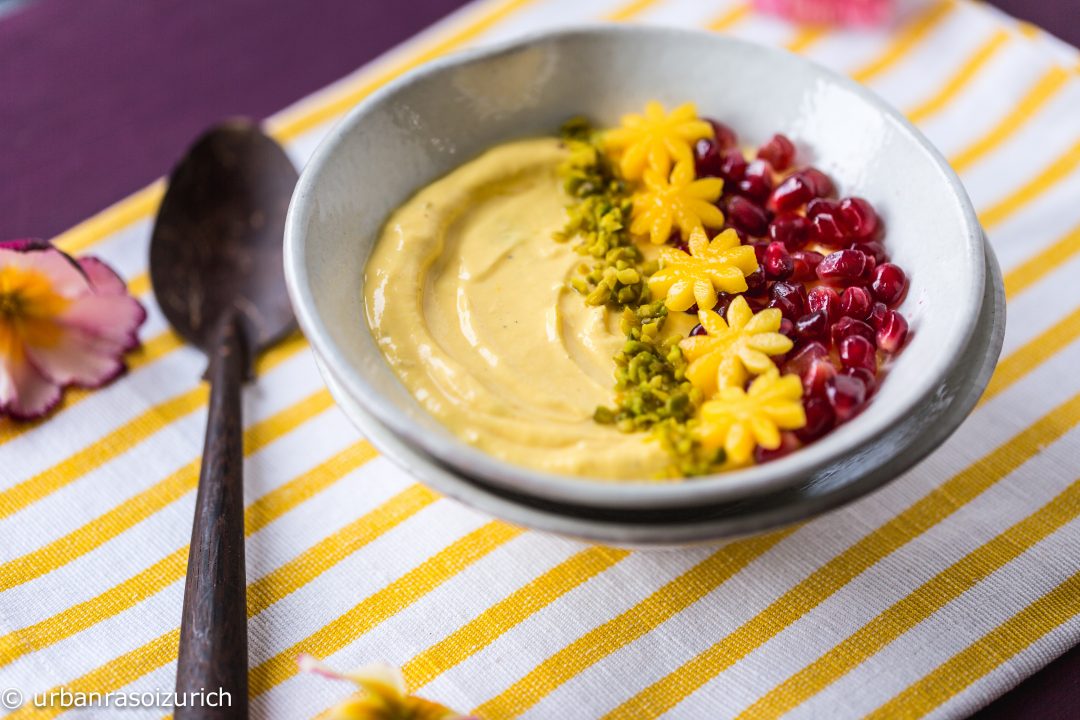 Mango Srikhand
Prep time 3-4 hours
serves 4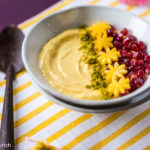 Ingredients
2 1/2 cups Thick greek yogurt
1/2 cup Fresh mango puree or Mango pulp from a tin
2 Tbsp Powdered Sugar or Maple syrup
1/4 tsp of cardamom powder
Some fresh fruit and chopped nuts like almonds or pistachios for the topping.
Instructions
Put the yogurt in a cheese cloth and tie the corners to make a bundle
Now hang this bundle somewhere with a bowl under it to catch the water that drains out of the yogurt.
Let it drain for 3 to 4 hours after that the yogurt will be nice and thick.
Prepare the Mango puree if using fresh mango. (For this recipe its best to use Indian/Asian variety of mangoes as the flavour is better and stronger.)
Take the drained yogurt out in a big bowl and add the mango puree and cardamom to it and whisk it really well.
Taste the mix for the sweetness.
Add the sugar or maple syrup if needed. The amount of sugar to add depends on the sweetness of the mango.
Mix it thoroughly and let it rest for 30 min in the fridge.
Serve it with fresh mango cubes or any other fruit of  your choice and chopped nuts.

Notes
© Urban Rasoi Zurich