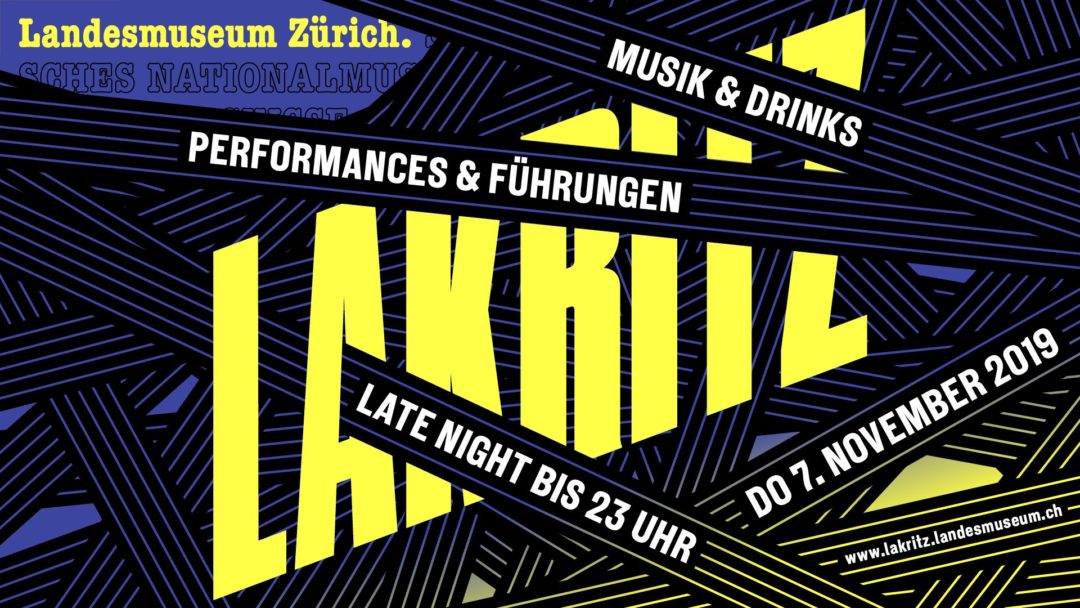 Date/Time:
07/11/2019
19:00 - 23:00
Location
Lakritz, Landesmuseum Zürich
Music, Performances, Drinks & Guided Tours
WORKSHOP INDIAN STREET FOOD:
Come discover how to whip up a delicious Street food snack like you find in the streets of Mumbai and take away your own creation to enjoy !
MAKE YOUR OWN MUMBAI SANDWICH – The secrets of Indian street food with Reena from Urban Rasoi
On the first Thursday of every month, the Landesmuseum opens its rooms from 7 to 11 pm. Exhibitions and guided tours are supplemented with music, performances and drinks from Spitz. Innovative ideas connect young with old, entertainment with science, objects from the past with the sound of the future.
Full Evening programme details here: https://www.landesmuseum.ch/landesmuseum/veranstaltungen/2019/11/191107_lakritz_programm.pdf
Location
Lakritz, Museumstrasse 2, Zürich
Thursday 7 November 2019, 19:00 – 23:00
GUIDED TOURS & PERFORMANCES
Limited number of participants. Only with reservation (at the box office from 19 clock)
The entrance to the museum including tours and performances costs CHF 10.
(CHF 5 with Carte Blanche or with hellozurich pass, free admission with STUcard)
Musik, Performances, Drinks & Führungen
WORKSHOP INDIAN STREET FOOD:
Kommen Sie und entdecken Sie, wie Sie ein köstliches Straßenessen zaubern!
MACHEN SIE IHREN EIGENEN MUMBAI SANDWICH – Die Geheimnisse indischer Streetfoods mit Reena von Urban Rasoi
Jeweils am ersten Donnerstag des Monats öffnet das Landesmuseum seine Räume von 19 – 23 Uhr. Ausstellungen und Führungen werden mit Musik, Performances und Drinks vom Spitz ergänzt. Innovative Ideen verbinden Jung mit Alt, Unterhaltung mit Wissenschaft, Objekte aus der Vergangenheit mit dem Sound der Zukunft.
Der Museumseintritt inklusive Führungen und Performances kostet CHF 10.
(CHF 5 mit Carte Blanche oder mit hellozurich-Pass; kostenloser Eintritt mit STUcard)